Andrew Barge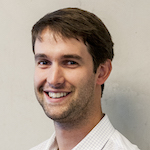 Twitter, Head of Sports Broadcast Partnerships, U.S.
Andrew Barge leads partnerships with sports broadcast networks in the United States for Twitter, including ESPN, Turner Sports, Fox, and NBC, as well as emerging digital media publishers. He's responsible for facilitating premium content partnerships that drive reach and revenue for Twitter's portfolio of U.S.-based sports publishers.
Before joining Twitter in 2014, Barge spent six years in the consumer marketing group at ESPN, where he specialized in marketing ESPN Films and original entertainment ("30 for 30"; the ESPYs), mobile product launches, league programming (NFL, NASCAR), and action sports events. Follow him on Twitter at @abarge.
Featured in: Tuesday General Sessions: State of the Industry