Chris Brown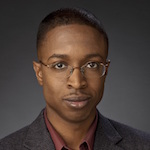 Turner Sports, Senior Director, Technical Operations
As the senior director of technical operations, Chris Brown oversees the coordination of technical and remote operations across all Turner Sports properties. This includes all remote productions and studio operations for NBA TV, with roughly 50 hours per week of live (studio or remote) and taped programming during the regular season.
Prior to joining Turner Sports and NBA Digital, Brown served as director of operations for National Mobile Television's east coast office in Somerville, NJ, where he was responsible for up to 80 mobile-unit engineers and truck drivers, as well as oversight of technical facilities for such clients as CBS Sports' PGA Tour and its six Masters Tournaments, NFL on CBS, and NCAA college basketball. Other clients included Fox Sports' NFL on Fox and Fox Major League Baseball, as well as international sports broadcasting where Brown oversaw HD and SD technical facilities at the 2002 Salt Lake Winter Games for the opening and closing ceremonies, ski jumping, bob sleigh, and ice hockey. While at NMT, other clients included Dorna Sports with the return of the Moto GP to the United States in 2005 at Laguna Seca Raceway and a variety of regional sports networks.
Before coming to National Mobile Television, Brown served in multiple capacities in both production and operations at CNN Sports Illustrated, utilizing early server technology and experimenting with tapeless workflows. In the summer of 1994, Brown joined Atlanta Olympic Broadcasting and served as the assistant manager of broadcast archives. During this time, he worked very closely with the Host Broadcast Training program based in Atlanta. This program was designed to give college students studying communications or broadcast the chance to learn about many of the positions available during the Olympics. Students were then given the opportunity to train and eventually fill many of those positions.
Brown received a B.A. from Clark Atlanta University in mass media arts.
Featured in:
Venue Production Workshop (Monday)
Tuesday General Sessions: State of the Industry