Chris Witmayer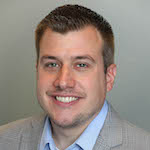 NASCAR Productions, Director of Broadcast, Production and New Media Technology
Chris Witmayer is the director of broadcast, production, and new media technology for NASCAR. Throughout his 17 years in media and entertainment, Witmayer has focused on streamlining/transforming content management and delivery solutions through new technology and workflow improvements.
Prior to his current position, Witmayer served as the senior manager of new media technology for NASCAR, during which time he transitioned NASCAR Productions to NASCAR Plaza and Hall of Fame. He also designed the facility's technological infrastructure for production, editorial, and archival operations.
Witmayer is a renowned speaker having delivered presentations to the Sports Video Group (SVG), National Association of Broadcasters (NAB), International Broadcast Convention (IBC), Microsoft Build, Microsoft Ignite, the Society of Motion Picture and Television Engineers (SMPTE), and the United States Library of Congress. His personal approach to his presentations brings simplicity to complex topics allowing everyone to learn and contribute to the conversation.
Featured in:
Cloud and Virtualization Workshop
Sports Content Management Workshop