David Sallak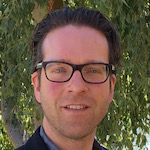 Pixit Media / ArcaStream, CTO and COO, Americas
Selected to lead the Pixit Media expansion of market opportunities in North America, David Sallak directs the technical evolution of the PixStor and Ngenea product lines for media production customers across a broad spectrum of use cases. Sallak leverages the software-first scale-out PixStor architecture to exceed the most extreme content management and processing needs of industry-leading and emerging production companies seeking to support 4K, 8K, and even 16K formats via local, regional, and international pipelines.
Prior to his role at Pixit Media, Sallak served as chief technology officer (CTO) for media & entertainment within the EMC Isilon Emerging Technology Division, as well as CTO for Panasas. He represented the public face of business development strategy for media production, broadcast, and content delivery markets. With a global remit, Sallak worked with media executives worldwide in post production, broadcast, visual effects, VOD and IPTV, nPVR, and over-the-top next-generation media delivery.
With 20 years of experience in media production, Sallak has leveraged his technical and leadership background to design and architect hundreds of scale-out storage solutions worldwide. He has written several whitepapers on M&E workflow design, co-authored a technical guidebook on Apple Final Cut Pro, and presented at many media conferences including NAB, IBC, and CabSat, bringing a wealth of expertise and vision to the global media production and delivery business.
Sallak has also consulted on technical deployments for Turner, ITV, Tribune, Univision, and numerous post-production facility rollouts. He received his B.A. in studio arts and fine arts from The Principia, St. Louis, MO.
Featured in: Sports Content Management Workshop (Monday)