Don Sperling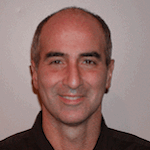 New York Giants Entertainment, VP and EP
In 2007, Don Sperling was named VP and executive producer of Giants Entertainment, the media, events, programming, production, and marketing arm of the New York Football Giants. Sperling oversees all television, radio, digital and social media, publishing, creative services, events, marketing, and game day stadium event presentations. He was formerly the president of D&L Media, a full-service production, development, and consulting company, specializing in new media and digital strategy across all platforms, branding, live events, television and film production, broadcasting, entertainment, news, sports, and media training.
Sperling was SVP and executive producer of NBA Entertainment for fifteen years, responsible for the overall branding, development, programming, promotion, and creative direction. He also fostered the NBA's global success and expansion; created and developed NBA Inside Stuff – NBC's and now NBA TV's extremely successful and longest-running weekly sports and entertainment show airing 52 weeks a year; and helped develop the NBA's award-winning "I Love This Game" image campaign, public service announcements, and a wide array of promotions.
Prior to working at the NBA, Sperling worked as a producer and writer in the News and Sports Department at CNN. He also worked for CBS News, NBC, WCBS-TV, and IBM.
Featured in: Venue Production Workshop