Jamie Leece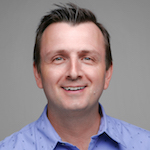 Major League Baseball, SVP, Games and VR
Jamie Leece serves as SVP of games and VR for Major League Baseball. In his role, Leece is responsible for MLB's gaming and virtual reality (VR) divisions, as well as the worldwide strategy for all games and VR initiatives.
In 2018, under Leece's direction, MLB successfully shifted its popular VR video game, Home Run Derby VR, to the first-ever competitive video game championship tournament as part of All-Star Week in Washington, D.C. More than 5,000 fans of all ages competed for a spot in the championship tournament. The final round ultimately topped 120,500 concurrent viewers on the popular video game platform, Twitch, where it also was the #1 ranked live stream. Home Run Derby VR activations also have taken place at the Little League World Series, Japan All-Star Series, more than 15 MLB ballparks, and other MLB global initiatives.
Included among the other in-house production and multi-platform video game launches are R.B.I. Baseball, which marked the return of an iconic franchise brand and became the first professional sports league to develop and distribute its own console video game; the award-winning MLB Home Run Derby mobile game; and the revolutionary MLB At Bat VR app, the first-ever live game complete sports experience built for a virtual reality environment.
A 25-year veteran of the video game industry, Leece has overseen sales, marketing, development, and licensing relationships across multiple platforms and gaming generations. Prior to joining MLB, he was intimately involved with critically acclaimed video game brands such as Halo, Max Payne, Guitar Hero, Temple Run, and Conflict Desert Storm, among others.
Featured in: Tuesday General Sessions: State of the Industry