Jeff Byle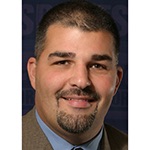 Fox Sports Detroit, Executive Producer
Jeff Byle is executive producer of Fox Sports Detroit, a role he has held since 2016. He is responsible for all of the network's content, hiring, placement, and process systems. Byle manages all talent, production, operations, and digital staff.
Prior to his current role, Byle held identical roles at Fox Sports San Diego (2012-16) and Fox Sports North (2006-2012). He has also been a coordinating producer (2003-06) and producer/director at Fox Sports Detroit (1997-2003). Byle has won 50 Emmy awards, three Board of Governor Emmy awards, 16 Telly Awards, and three Beacon awards.
He has a B.A. in communications from Eastern Michigan University.
Featured in: Monday General Sessions: Remote Production Technology