Joseph Wire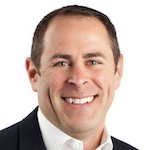 Bexel ESS / NEP Broadcast Services, VP, Managed Services and Business Development
As vice president of business development for Bexel's specialized division, Bexel ESS, Joseph Wire is committed to developing mutually beneficial relationships with clients, manufacturers, and technology development partners. Wire has focused the last few years on developing the internal managed services discipline for Bexel ESS that supports a wide range of partners in professional and collegiate sports markets. In addition, he has led the sales, development, and integration process for multiple large-scale integration projects with tremendous success. Wire has a passion for identifying emerging technologies and bringing them to market to provide a more engaging viewing experience for television audiences. Since joining the company in 2007, he has helped create service offerings around fiber, audio, robotics, and graphics bringing them from nascent technology products to scalable services delivered at some of the most high-profile broadcast events in the world.
Wire has more than 22 years of industry experience, network relationships, and technical production expertise, which enabled Bexel ESS to secure multiple large-scale projects resulting in incremental multi-year revenue streams from new and existing clients.
Prior to Bexel, Wire played an integral role at ESPN, transitioning the network from standard definition services to complete high definition distribution. The leadership by ESPN was recognized as the impetus for the broadcast industry to accept and embrace HDTV as a viable format. Also while at ESPN, Wire helped turn the X Games from a burgeoning sports oddity into one of the network's most successful owned properties and largest remote technical operational infrastructures.
At the age of 12, while a Golden Grahams commercial was being filmed at his house in Portland, OR, Wire knew TV production was for him. After graduating from the Newhouse Communications School at Syracuse University, he has been singularly focused on the goal of improving the production experience. Over the course of his career, Wire has represented leading brands through an evolving broadcast landscape. He brings a passion for improving the production and viewer experience to all of Bexel's clients.
Featured in: Venue Production Workshop