Joop Janssen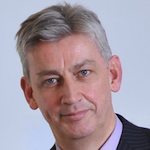 Aperi, CEO
Joop Janssen has over 25 years of experience in creating value in the high-tech media, broadcast, professional video, audio, and telco industries. Janssen is currently CEO of Aperi, a provider of live IP Media Function Virtualization (MFV) solutions for the broadcast media industry. He is also the senior principal of Yoap Holding and involved in business angel investments and board-level advisory across various industries.
Prior to Aperi, Janssen served as president and chief executive officer of EVS (EURONEXT listed) and as chairman of Dyvi Live SA. Prior to EVS, Janssen was chief executive of Vitec Videocom and served on the group executive board of the Vitec Group in the UK. During his nine years with Vitec Videocom, he was the architect behind the division's significant profitable growth and brand expansion, including numerous acquisitions and Emmy-award winning innovations.
Prior to Vitec Videocom, Janssen was president of Phillips Broadcast (formerly BTS) North America, where he was instrumental in the successful divestment to Thomson Multimedia and the subsequent acquisition of the Grass Valley Group. He has held senior and executive management positions including those at Philips Electronics Digital Networks in France as managing director of digital satellite TV and Philips Business Electronics in the Netherlands.
Janssen holds a masters (cum laude) and B.Sc in electronic engineering – telecommunications and computer science from Eindhoven University of Technology in the Netherlands. He also has an industrial marketing degree from INSEAD, France.
Featured in: General Sessions: Remote Production Technology