Lise Cosimi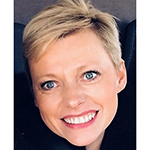 HBS, Chief of External Relations
Lise Cosimi's early career took off at TEAM marketing, the Paris Saint-Germain Football Club, and Eurosport. In 1997, she joined the Information & Communications Department of TVRS 98, the host broadcaster of the 1998 FIFA World Cup France. She then joined HBS for the 2002 FIFA World Cup Korea/Japan. For the FIFA World Cup projects, Cosimi has been the head of information and liaison for the past five World Cups. For the 2022 FIFA World Cup Qatar, she will be in charge of global customer relations, adding the Booking Department to her daily responsibilities.
Cosimi has also covered various multi-sports international events like the 2003 Athletics World Championships, SEA Games, and Asian Games in 2006 and 2018.
In the HBS corporate structure, Cosimi is chief of external relations and oversees several departments. Her responsibilities encompass corporate communication; information (to media rights licensees – online and offline); booking (to media rights licensees – multilateral and unilateral); broadcast liaison (operational management of Media Rights Licensees unilateral broadcast operations event time); host liaison (legacy programs and special events in host countries); knowledge management; and Broadcast Academy by HBS, an itinerant training academy she launched in 2007.
Featured in: SVGW (Monday)