Marc Scarpa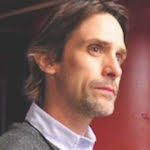 Simplynew, Founder
For more than two decades, Marc Scarpa has created and produced innovative participatory programming for live broadcasting. He has musical collaborations with Grammy Award-winning artist John Legend, 50 Cent, Alicia Keys, the Beastie Boys, Elton John, Moby, Steve Aoki, Linkin Park, My Chemical Romance, and Imagine Dragons, among many others.
Scarpa is credited with participatory broadcast firsts including The X-Factor Pepsi Digital Pre-Show and second screen experience, Incubus HQ Live, Grammy Live!, Global Citizen 2015 Earth Day, March For Science, MySpace LIVE!, Townhall with President Clinton, Woodstock '99, HSX/Excite Rocks the Oscars featuring Beck, and the historic Tibetan Freedom Festivals and Agrippa – The Transmission.
Scarpa was involved with Orbyt Play, a 12 hour multi-channel Indy Gaming festival for G-NET and Youtube Games. He also produced and directed Bud Light's first esports initiative at DreamHack entitled "Bud Light All Stars" with over 40 of the top esports athletes in the U.S. and directed season two of the League of Legends national Semi-Finals, Finals, and World Championships for Riot Games.
Microsoft Retail, in partnership with The Gamer Agency, contracted Simplynew to creatively design an esports gaming broadcast studio. Scarpa led the creative programming and distribution strategy, developed creative formats for shows, and hired key production and studio personnel. He also hired top personalities to host competitions and original programming.
Other notable works include Earth Day 40th anniversary, TWC SportsNet's Second Screen App for the Los Angeles Lakers, Covered California, and The White House entertainment committee's Tell A Friend Get Covered in partnership with YouTube and Maker Studios. Scarpa directed the Warner Brothers' Vidcon launch for the feature film Fantastic Beasts and Where to Find Them with 10 of the top international creators including Tyler Oakley and Ingrid Nilsen. He also directed five seasons of Marc Jacobs NY fashion shows.
Featured in: Tuesday General Sessions: State of the Industry