Mark Hilton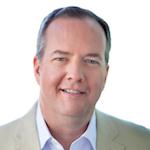 Grass Valley, VP, Live Production
Mark Hilton is currently serving as head of the Live Production Business Unit, which includes cameras, production switchers, and replay products. Hilton is responsible for product strategy, roadmaps, detailed product definition, and general success of this segment of the business. He rejoined Grass Valley in 2015 and has led a number of businesses including the networking business.
Prior to joining Grass Valley, Hilton held several product line manager positions for HP Networking's enterprise switching, routing, UC&C, and AllianceONE platforms. He also served within HP as European marketing manager and technical product line manager for the networking division. Prior to HP, Hilton spent eight years with Grass Valley as director of infrastructure product management, business development manager, and modular product manager. Hilton also has extensive experience as an Aerospace design engineer having participated in the design of the International Space Station and Hubble Space Telescope, along with many other aerospace projects.
Hilton holds a Master of Science degree in mechanical engineering and an M.B.A. from the University of California at Berkeley.
Featured in: General Sessions: Remote Production Technology