Mike Sepso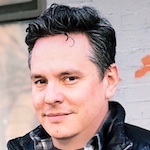 Electronic Sports Group, Chairman
Michael "Mike" Sepso is a world-leading entrepreneur and executive in the esports and gaming industry. As an entrepreneur, he was instrumental in the creation of the esports industry itself and continues to be a key figure in what is now a fast growth, multi-billion dollar segment at the cross section of the gaming and sports entertainment industries. A successful entrepreneur, public company executive, CEO, and spokesperson, Sepso is a unique mix of visionary, dealmaker, and operator with an unparalleled global network in the esports industry he helped create.
Sepso was an early pioneer in esports when, in 2002, he founded Major League Gaming with Sundance DiGiovanni. The company went on to become the largest and most powerful independent esports league in the world and achieved many of the industry's important first milestones, including launching the first professional esports league system, securing the first televised series with NBC Sports, and building and launching the first OTT broadcast platform for premium esports content.
In 2015, Activision Blizzard's (ATVI) CEO, Bobby Kotick turned to Sepso to launch the company's first esports and media division. As senior vice president and head of the new division, Sepso galvanized ATVI's various esports programs into what is now the largest and most successful esports organization in the world. Within four months of launching the division, Sepso oversaw the acquisition of MLG, which was the largest acquisition of an independent esports business at the time.
In his role as the leader of ATVI's new esports division, Sepso designed the original blueprint for the company's new esports league structure, brought to life in the form of the Overwatch League, the world's first global, franchised esports league. Following the launch of the league, Sepso oversaw commercial operations for all ATVI esports, including the largest sponsorship deals in the history of esports with global partners HP and Intel.
A passionate ambassador for esports, Sepso is a frequent keynote speaker at the industry's most prestigious events and conferences. He is also a highly sought-after advisor for some of the industry's most critical industry groups and companies including the IAB and Nielsen. Over the past two years, his efforts have largely focused on developing key industry relationships with brand advertising and media leaders in order to educate and promote investment in the esports industry globally.
Featured in: Tuesday General Sessions: State of the Industry