Nick Gold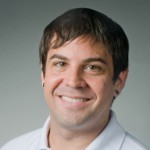 Chesapeake Systems, Lead Technologist
Nick Gold is the lead technologist for Chesapeake Systems, an IT-centric media systems integrator and managed services provider. Chesapeake Systems specializes in working with large media entities to design, install, and support video post-production, archive, media asset management, storage, ingest, workflow automation, and delivery systems.
Gold brings to his consultant role an extensive technical knowledge base and his intense curiosity drives him to stay current with the latest developments in the media and IT fields. He is recognized as a leading expert within the realm of media asset management (MAM) and related archive and storage workflows.
Gold has presented and moderated panels at events around the United States on MAM, archive, and related technologies, held by SMPTE, SVG, and other organizations. He is currently the conference chair of the annual New York City-based Digital Asset Symposium, presented by The Association of Moving Image Archivists.
Gold is also a co-host of the popular audio podcast series, The Workflow Show. The episodes address overarching trends and specific tech topics to help guide listeners through these challenging yet exciting times of unprecedented change within the realm of digital media workflows.
Featured in: Sports Content Management Workshop (Monday)