Padraic Boyle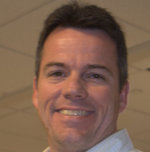 MLB Advanced Media, Senior Director, Enterprise Media
Padraic Boyle joined Major League Baseball in February of 2008 as part of its information-technology transformation. In his role as business relationship manager, he provided technical direction to the business verticals of the Office of the Commissioner and also served as a technical liaison to MLB Productions and MLB Network.

Reaching into his rich media background, Boyle took on the role of technical lead for MLB and architected the league's digital-asset-management system, the DIAMOND Platform, which was nominated for the 2012 Sports Emmy George Wensel Technical Achievement Award. The DIAMOND Platform is hosted in MLB's Secaucus facility where it serves MLB Productions and MLB Network. DIAMOND also has a cloud-based presence to facilitate video services for internal departments within the Commissioner's Office, Clubs, and MLB.com.
Prior to joining Major League Baseball, Boyle was the VP of technology for Venaca. Venaca was a systems integrator with a unique set of applications which primarily addressed digital asset management/media asset management (DAM/MAM) solutions for the broadcast industry. Clientele included Lifetime Television, MTV, Scripps, Turner Broadcasting, and the Paley Center for Media.

Before Venaca, Boyle worked for Lifetime Television and was heavily involved in the architecting, development, and implementation of Lifetime Television's digital asset management system from the ground up. This involved ingest and archive to tracking and repurposing content owned and/or purchased for distribution on Lifetime's networks. Boyle was also the co-principal and VP of technology for DataVision, a systems integration and consulting company in the magazine publishing, financial, and television broadcast industries.
Featured in: Cloud and Virtualization Workshop (Monday)