Scott Nardelli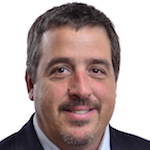 Bexel ESS / NEP Broadcast Services, SVP and GM
Scott Nardelli specializes in the deployment and integration of fiber optic technology and solutions dating back to some of the earliest applications of the technology in remote broadcasting. In 2002, Nardelli formed a joint venture with Bexel to expand the company's fiber optic product offering and later in 2007, joined Bexel as chief business development officer to source, define, and manage strategic partnerships and business alliances.
Nardelli is now serving as senior vice president and general manager for Bexel's specialized division, Bexel Engineered Systems and Solutions (Bexel ESS), delivering turnkey technology, media, and optical solutions for broadcasters, sports leagues, media, and entertainment. He proactively expanded the scope of Bexel ESS to include custom integration projects, specialized vehicles, game day operational systems, data storage, and transmission. Bexel ESS, now part of the NEP Group, has full access to the resources of the NEP Worldwide Network and will continue to build upon the business portfolio including full integration and managed services for clients worldwide. Nardelli and the Bexel ESS team have grown the business year-over-year based on the fast track delivery of unique solutions, utilizing the best technology for broadcast, media, corporate, sports, and entertainment venues.
Nardelli's extensive contribution to Bexel includes projects from the first all-optical broadcast for the Sony Open; FIS Skiing at Breckenridge, Vail and Beaver Creek; the Academy Awards; the Emmy Awards; political conventions; multiple Olympics; and the deployment of various game day operational systems including Instant Replay, Medical Replay, coaching communication systems, and others for professional sports leagues. He has served as a consultant to the City of New York for the re-development of Times Square; the LA Rams and LA Chargers on their temporary moves to the LA Coliseum; and the StubHub Center. Nardelli and the Bexel ESS team have had involvement in the installation of broadcast and media systems, cable plant, and optical fiber for more than 150 stadiums, arenas, and entertainment venues around the world.
Featured in: Venue Production Workshop