Steve Grigely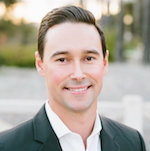 Fox Regional Sports Networks, VP, Technical Operations
Steve Grigely began his television career in 2002, freelancing while attending Arizona State University. After graduating in 2006, he was hired by CBS Mobile in Los Angeles. Grigely and a small team helped launch the start of CBS Mobile, streaming network content to mobile phone subscribers. After a year at CBS, Grigely had the desire to return to the sports broadcast industry. In 2007, he was hired at Fox Sports as a production coordinator and immediately made an impact on Fox's biggest shows. He managed production services and crewing for Super Bowls in Arizona and Dallas, as well as the Daytona 500 and World Series.
In 2009, Grigely was promoted to manager of field operations at Fox Sports and began taking on technical responsibility. With Fox's growing number of sports properties, Grigely assumed additional responsibilities in project management. He started overseeing mobile unit and vendor equipment deals, as well as the NFL on Fox and its soccer properties.
In 2013, Grigely was promoted to director of technical operations and continued to flourish in managing major jewel events such as Super Bowl XLVIII in New York and the World Series. In 2015, he transitioned to the RSNs, overseeing operations for Fox Sports Regional Networks as vice president of technical operations. Grigely continues his role at Fox Sports Networks today, focusing on improving mobile unit equipment, finding production efficiencies, and expanding technology in Fox Sports Regional broadcasts.
Featured in: Tuesday General Sessions: State of the Industry